Dog Training at Rock's with Frank Allison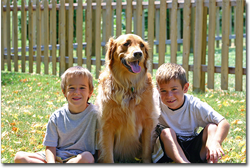 Rock's Positive K-9 Training LLC is dedicated to enhancing the relationship between canine and handler through communication and education to help ensure an enjoyable life/home for the dog and owner.
We strive to train and/or correct behavior in a humane fashion keeping the proper type of human to canine communication in the forefront so the dog is capable of understanding what it is being asked to do.
At the same time we work with the owner teaching them how to develop this communication process.  At Rock's Positive K-9 Training we make education in handling a working part of our customer relationship.
We believe that being inter-active with our education and training – as opposed to using re-active techniques directed at a preventable situation – is in the best interest of the handler and canine.
In total it is Rock's Positive K-9 Training's belief that it costs less in time, money and energy to prevent a canine issue than to repair one.  Properly educated dog owners have a lower rate of dog related incidents and are able to enjoy their canine companions.
Ready for training?  Let's get you and your dog scheduled for a class.
What Kind Of Dog Training Do You Need?
Rock's Positive K-9 Training LLC offers training for all dogs regardless of breed or behavior problem.
Frank offers practical obedience dog training, behavior problem classes - both group classes and private or in-home sessions, training for protection dogs and service dogs plus can assist you with proper dog breed selection.
If you have a large group of "Dog Lover" with training needs, Frank is happy to be a speaker at a scheduled seminar.